Vietnam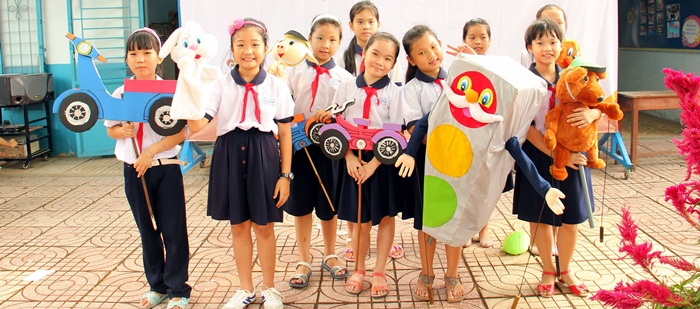 What is the challenge?
Motorcycles account for 95% of registered vehicles in Vietnam, and their users account for 75% of Vietnam's road crash fatalities. Of these, nearly 78% are a result of head injury.
Road crashes cause approximately 22,419 fatalities and more than 453,617 injuries on Vietnam's roads each year.
2,000 children die from road crashes each year in Vietnam.
When helmet legislation came into effect in 2007, adult helmet use rates skyrocketed from less than 10% to more than 90%. Due to a loophole in the law, child helmet use rates quickly dropped and remained around 38% in Vietnam's major cities.
For those who do wear helmets, quality is still a major concern. According to the World Health Organization, more than 80% of helmets on Vietnam's roads are of substandard quality.
See the WHO Country Profile for more information.
What are we doing?
AIP Foundation leverages its long-time strategic partnerships in Vietnam to promote pedestrian safety, child helmet use, and safe driving behavior with the ultimate goal of preventing road crash injuries and fatalities. Today, our key activities include:
What do we hope to achieve?
To increase child helmet use in target areas of Ho Chi Minh City, Hanoi, and Danang to 80% by the end of 2017.
Find out more:
Newsletter
Stay informed! Sign up for AIP Foundation's free e-mail newsletter to keep up with our latest news.
Sign up for newsletter