Uganda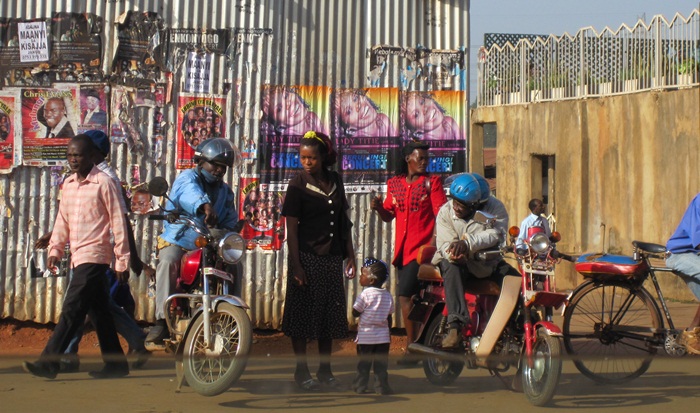 What is the challenge?
With 27.4 road deaths for every 100,000 people, compared to the global average of 18, Uganda ranks 12th worldwide in road traffic fatalities per capita.
In 2009, there were an estimated 292,263 motorcycles in Uganda, up 170% since 2005.
Though motorcycle helmets are mandatory by law for both drivers and passengers, enforcement is inconsistent and helmet use is low.
Boda boda (motorcycle taxi) crashes account for 41% of all trauma patients at the main referral hospital in Kampala.
Among boda bodas in Kampala, the helmet use rate is only 49% of drivers and less than 1% of passengers.
See the WHO Country Profile for more information.
What are we doing?
In response to a rapid influx of motorcycles used as taxis without accompanying policy or infrastructural changes, AIP Foundation launched the Uganda Helmet Vaccine Initiative (UHVI) in 2011 to improve safety conditions for boda boda operators and their passengers.
The "Your life is your wealth – wear a helmet!" campaign is a large-scale public awareness campaign which includes radio announcements, billboards, helmet distribution, and advocacy efforts to increase the helmet-wearing rates in Kampala. Under the campaign, AIP Foundation organizes road safety workshops for boda boda operators and distributes helmets while covering road crash prevention, proper helmet use, and defensive driving.
Our key activities include:
What do we hope to achieve?
To increase helmet use and thereby prevent motorcyclist injuries and deaths in Uganda.
Find out more:
Newsletter
Stay informed! Sign up for AIP Foundation's free e-mail newsletter to keep up with our latest news.
Sign up for newsletter